Clive Antony is the Founding Partner at Antony & Mates. As a director, you would think that Clive is the 'sensible one' but in reality, he's trying too hard to be young and hip like Izzy (he's basically Phil Dunphy from Modern Family). Jokes aside, Clive is inspired and motivated daily by the prospect of leading and building an agency where relationships (mateship) is at the core of everything they do. Clive believes that when you have a positive and strong relationship with someone, the possibilities of what success looks like and how it manifests is endless. He takes this mindset into every campaign and relationship that has been built at Antony & Mates and it's been a winning formula so far.

Clive has a passion for being the person that dreams big, set aspirational vision and the 'long game' strategy with his clients. His speciality lies in knowing everything when it comes to social media. From digital media buying and how to leverage the current social media landscape to emerging platforms. Clive is at the coalface of debates and discussions around the future of social media and the impact it will have in the New Zealand economy and society. Clive engages in speaking engagements on social media and marketing across New Zealand with notable organisations such as the University of Canterbury, the Marketing Association and New Zealand Broadcasting School.
Clive also specialises in digital political communication and has spoken internationally in countries such as Germany and Uganda on how to use digital tools to promote democracy.

Clive is always looking for an excuse for a cheeky long black or pint of Guinness, so give him one.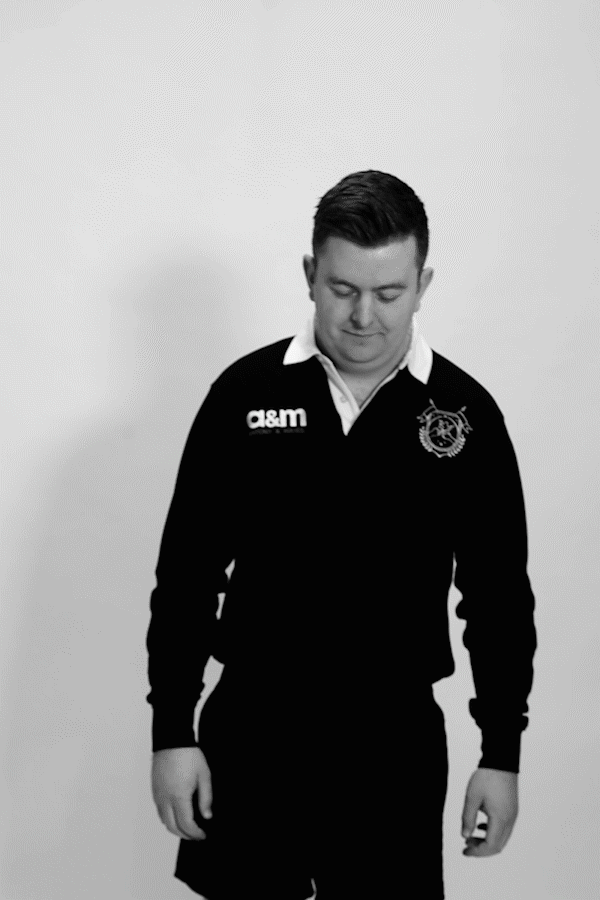 Pete is the "traditional" one in the office. A straight shooter, everything he does is everything you would expect. Pete thrives on problem solving and planning, whilst being kept away from distracting the Creative Team with wild, unimaginative ideas.
He started his career interning at Harvey Cameron in Christchurch, and then when he went to leave and look for "a real job", he was told he'd be having no such luck. He was told in no uncertain terms that he best turn up bright eyed and bushy tailed the following Monday.
Fast forward nearly three years, having worked on chips, homes, sheds, Local Government agencies, small goods, and a university, Pete boarded the plane for the land of tea, scones and soggy, vinegary fish and chips. Landing on his feet at Ogilvy UK in London, Pete worked on the British Airways account spending his days contrasting the London grey to constant stream of beautiful holiday clickbait creative that the client rather unreasonably requested in their creative.
Following his Ogilvy UK stint, Pete moved to an independent agency with a focus on branding and above the line creative. Whilst at AndRising, Pete lead a number of TV productions along with ongoing support for numerous client across FMCG, build-to-let property, finance, stationary and rental cars.
Whether you're after a new brand, TV campaign or fan dangled website, Pete will be across the process with the team to make sure it's all smooth sailing.
Corban's passion in video storytelling started from a ripe young age. As a youngin' you could often find him leaping off bridges & cliffs with a go pro duct-taped to his forehead. Naturally, this sparked sparked a career in creation of digital content & voilà! Here we landed at Antony & Mates!
Although the scale of his video projects have increased with his involvement at A&M, the 'run & gun' attitude towards filming has never left him. Legend says he never goes anywhere without a go pro and duct tape tucked away in his back pocket.
BRAND & CREATIVE ASSOCIATE
Izzy's passion for creative is driven by her desire to memorise and identify every typeface she sees, in order to bother friends, family and colleagues with this cool party trick. She strives to create unique and harmonious designs, assisted by her sharp eye for detail, and never-ending hunger for consistency.
Izzy happily accepts her role as resident zoomer of the office, and enjoys keeping the team young and hip, at the expense of missing out on their obscure, and rather outdated, cultural references. Like most Gen-Z-ers, she enjoys long doom scrolls on her Twitter feed, indie-rock music, and eating enough ramen to feed a small family.
POST-PRODUCTION SPECIALIST
George is the resident Post-Production expert at Antony and Mates. Rumour has it he hasn't seen sunlight in 3 months. George generally supplements this post production with enough caffeine to power a small village, and pure determination to output the best product. Despite his relaxed demeanour, you never quite know what's going on underneath his headphones? Is he listening to some relaxing lofi? Or a podcast about Jeffrey Dahmer? Who knows. George likes this sense of mystery and how it intimidates those around him.
In his spare time, he enjoys the performing arts, singing and acting in musical theatre. He also plays chess and enjoys MMA. If you can find any link between these three hobbies please let George know as he still has no clue and it's becoming concerning.
From a young age, Lucy discovered she was a visual learner. Her passion for storytelling grew through watching films, eventually leading to graduating Film College with a Diploma in Screen Production. In her spare time you can find Lucy photographing the country's biggest concerts and festivals, all while on zero sleep and lots of caffeine. If not behind the lens, she'll be in front of the nearest screen binge watching Marvel films. Lucy is an absolute sucker for the perfect shot, and will go to great lengths to achieve the perfect amount of bokeh goodness. Maybe too far.